We recognize that all of our patients are unique and deserve to receive orthodontic care that reflects their individual needs. Our experienced and talented team is committed to working with you and your family to create a comfortable, stress-free, and rewarding orthodontic experience every time you visit our practice. We are pleased to welcome you and your family, and we look forward to working with you.
Jami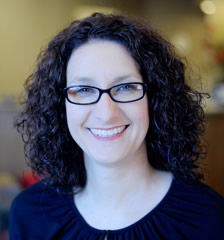 Office Manager/Treatment Coordinator
Jami has been with Owasso Orthodontics since before Dr. Housley purchased the practice in 2002. She has filled many roles in our office but is now the office manager. Jami is a big part of the behind the scenes work at our office and a key part of our team. We are grateful for all she does!
Jami is originally from Coffeyville, Kansas, but moved to Owasso in 1999. When not at work, you may find her and her husband Michael cheering on their two boys, Dylan and Alec, at a futsal or soccer game. She enjoys watching her two favorite soccer teams, FC Barcelona and the Seattle Sounders, vacationing in the Smokey Mountains, listening to country music, and eating candy. She also likes to read or be outside watching her boys play sports.
Kristin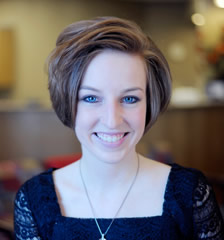 Patient Care Coordinator
Kristin is our patient care coordinator and has been a part of our team since June, 2015. She holds a degree in Applied Science and is always looking for ways to learn new things. Kristin is proud to be a part of Owasso Orthodontics and the standard of care that is represented.
Kristin and her husband Kyle were both raised in Oklahoma but just recently relocated back to the area after living in Arkansas. Kristin has two boxer puppies, Kiera and Hank. She enjoys cruising to the Caribbean, spending time with family and friends, listening to country music, and cheering for the Oklahoma Sooners.
Teresa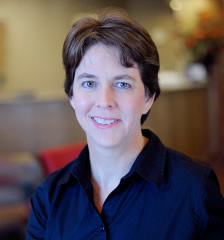 Scheduling Coordinator
Teresa is our scheduling coordinator and has been a part of our team since 2014. She communicates well with our patients and their families so scheduling can be a breeze. Teresa is most definitely an asset to our team!
Teresa grew up in West Texas but is now proud to call Oklahoma home. She and her husband Bill have two children, Hunter and Josh. They enjoy spending time together as a family traveling to the mountains, the beach, or just having some Mexican food. Teresa also likes to read, go shopping, see movies, and listen to country/ classic rock music. When not working, Teresa can be found at the baseball field cheering on the Collinsville Cardinals! Being a sports lover, she is always rooting for the Denver Broncos, Texas Rangers, and OKC Thunder.
Kyle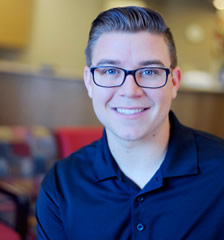 Lab Technician
Kyle is our lab technician and has been with Owasso Orthodontics since 2007. He is an Oklahoma native, having lived in the Claremore/ Owasso area his entire life. Kyle is a valuable part of our team, as he is excellent at helping patients "retain" their smiles, and we are thankful for his hard work!
Kyle and his wife, Kasey, enjoy traveling to the Bahamas and Las Vegas during their time off. He also likes to go to the movies, mess with motorcycles, play video games, and listen to metal or rock music. Kyle is a NY Yankees fan and can almost always be found watching a game with his dog, Skipper.
Melissa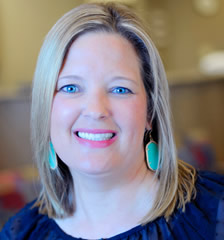 Orthodontic Assistant
An Oklahoma native, Melissa grew up in Broken Arrow but now lives in Owasso with her family. She has been an orthodontic assistant at our office since 2011. Melissa is a valuable part of our team and specializes in our records area. She loves meeting kids and helping them achieve a beautiful smile!
Melissa and her husband Greg have two boys, Brantley and Hudson. When not at work, Melissa enjoys watching her boys play basketball and soccer. She also enjoys reading, listening to country/pop music, cheering for the OKC Thunder, and eating Mexican food.
Kendall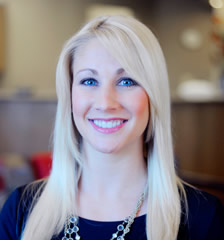 Orthodontic Assistant
Kendall is one of our orthodontic assistants and has been a part of Owasso Orthodontics since 2013. She has a Bachelor's degree from Oklahoma State University and has plans to apply for dental school sometime in the near future. Kendall thoroughly enjoys helping others achieve their dream of having a beautiful smile. She always does her best to make patients feel comfortable and is proud to work with Dr. Housley and Dr. Dobson because of their desire and care for their patients. Kendall is a big part of our team and is always willing to learn new things.
Kendall and her husband Josh enjoy traveling, hiking, biking, skiing, and spending time with their little Chihuahua, Chloe Jane. Even though Kendall is an OSU grad, she cheers for the Oklahoma Sooners on game day!
Melanie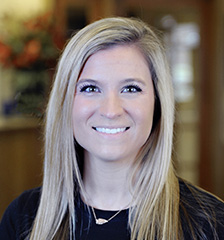 Orthodontic Assistant
Melanie is the newest addition to our team but has been working in the dental field for over 5 years. An Oklahoma native, she grew up in Sand Springs but relocated to Owasso about four years ago. Melanie and her husband, Blake, like spending time together at the gym or working around the house on home improvement projects. When not at work, Melanie enjoys traveling, eating anything barbeque, going to concerts, and cheering on the OSU Cowboys and OKC Thunder.