Welcome to our Office
We are pleased to have you as a new patient! We have prepared this page to familiarize you with our office appointments and to establish a better understanding of how orthodontic treatment begins. Also below you will find a link to our new patient information forms. Please complete these forms and bring them with you upon your first visit to our office.
Examination
Your initial appointment in our office is for a preliminary clinical examination. At this appointment, you will get to meet Dr. Housley and/or Dr. Dobson. One of the doctors will determine the need for orthodontic treatment, advise you of the problems they see, and explain the procedure for records. We will talk about options of braces vs. clear aligner therapy. There is NO FEE for the exam
Please click below for our NEW and IMPROVED ONLINE HEALTH HISTORY FORM.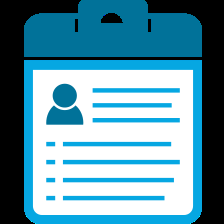 Here are our original forms if you would prefer to print, fill them out, and bring to your first appointment.
Child Patient Info, Health History, and Misc. Forms PDF
Adult Patient Info, Health History, and Misc. Forms PDF
Records
If treatment is indicated, diagnostic records are needed so that Dr. Housley and/or Dr. Dobson may study your case and determine the best treatment plan for correction. Records include state of the art digital scanning of the upper and lower teeth for study models, a 3D Cone Beam Xray, and digital photos. The $325 Records Fee is due at this appointment. If you're sure you want to begin treatment as soon as possible, please advise us at least 2 weeks before your exam appointment and we will allow time to take the records.
Conference
After the records are taken and diagnosed, Dr. Housley and/or Dr. Dobson will meet with you to discuss specific treatment plans and options. We will advise you of the fee and the anticipated length of your treatment, and the importance of patient cooperation to ensure the best results. There is no charge for the conference; the interpretation of your orthodontic records is included in the records fee.
Thank you for choosing our office! We look forward to meeting you. Please ask questions – we are interested in your concerns.
---
If you're unable to open PDF files, you can get Adobe Reader® for free.